Tereza
Terrazzo tile smooth ground
Highly tiled pavement that can withstand high point operational load. Terrazzo tiles are two-layer. The lower core layer is composed of river gravel and Portland cement, the upper tread layer is composed of marble or terrazzo chippings of different colors and fractions. The Portland cement white or gray is used as a binder in the tread layer. This layer can be dyed in color by suitable colour pigments.
Use
Terrazzo pavement can be laid in the interiors and exteriors of shopping centers, railway halls, schools, hospitals, entrance halls, etc. (pavements with white cement in particular). Terrazzo paving is also suitable for industrial halls, warehouses, laundries, farm buildings, garages, workshops, cellars, etc. (mainly with gray cement)
Available colours
Gray concrete
White concrete
Terrazzo tiles and terrazzo as a material have a huge advantage in the variability of patterns, drawings, use of colors and color combinations. And always at a very optimal cost. In the course of the year, we prepare and produce a lot of terrazzo tiles for our customers, according to their requirements, as in the composition of the aggregate fraction, produced patterns, background colors. Some examples are given below. If you are interested in "your" pattern or drawing terrazzo tiles or terrazzo element, call us.
Terrazzo tile with glassTerrazzo tiles
Special dimensions and shapes
We can offer a variety of shapes, not just squares, but also circles or octagons.

As far as dimensions are concerned, we currently produce tiles with dimensions of 200x200, 250x250, 300x300, 400x400, 600x600 and 600x300 mm. We also make circles with a diameter of 600 mm and 1200 mm.

So if you are interested in non-standard dimensions and shapes of tiles,contact us and discuss the options personally.
Terrazzo tiles are thousands of years old. Many of its applications are needed in churches and other historic buildings. From time to time it is necessary to reconstruct such tiles. In such cases, we offer an assessment of the original tiles and a new production design - as similar as possible in size and texture and color. Thanks to custom-made production, we can approach the original form of paving very well.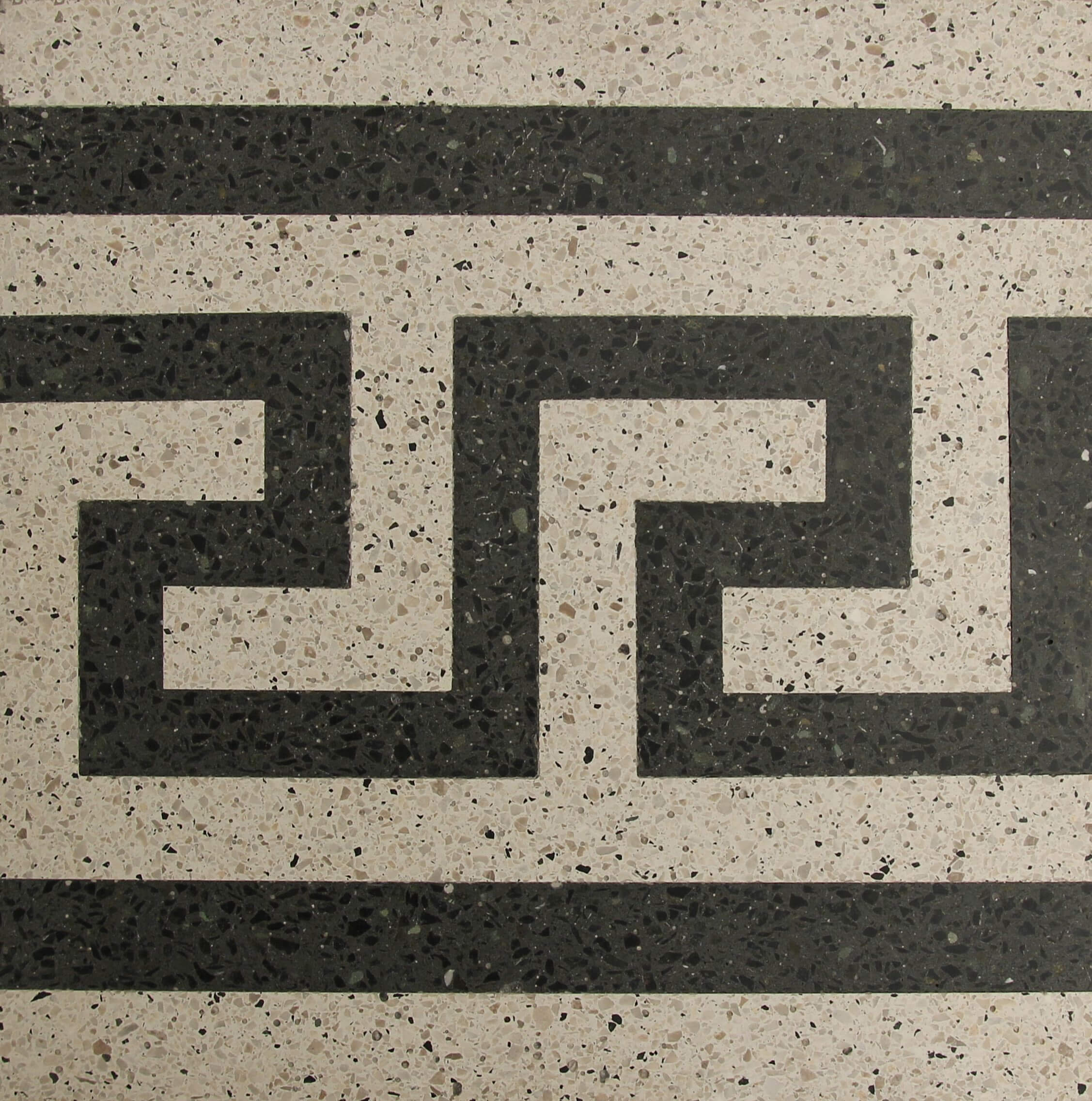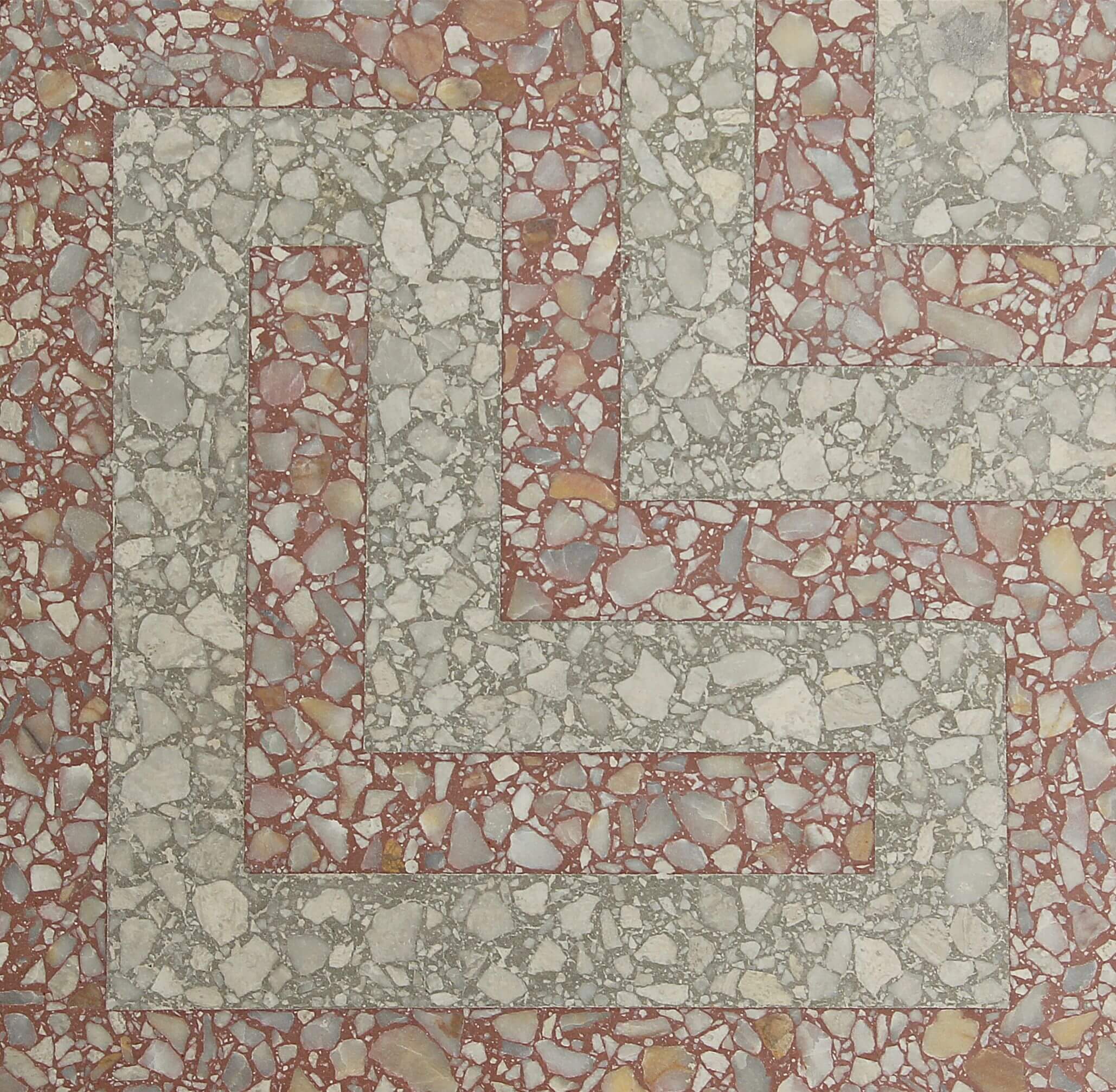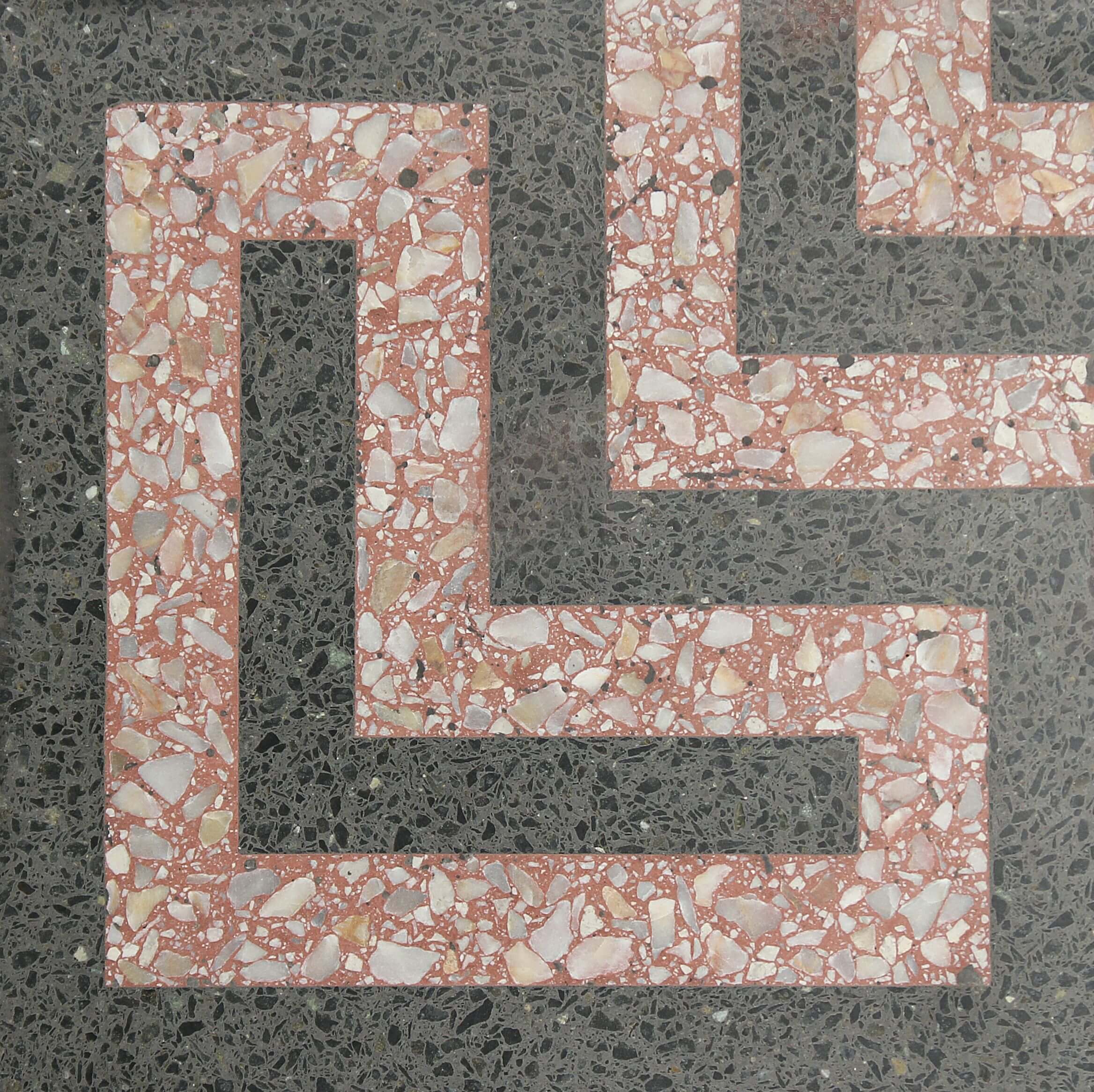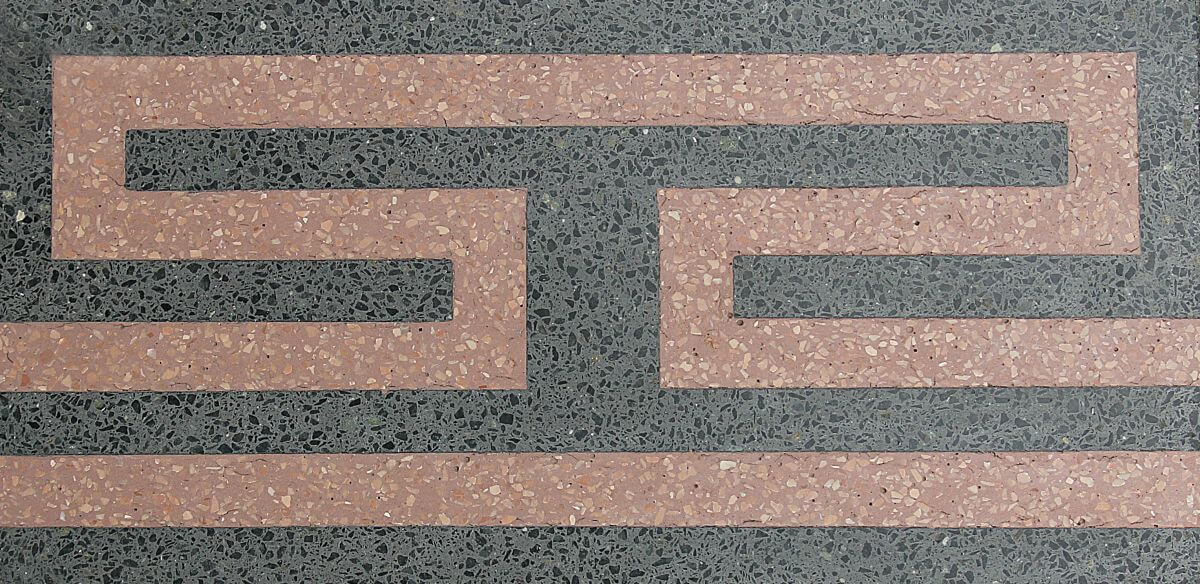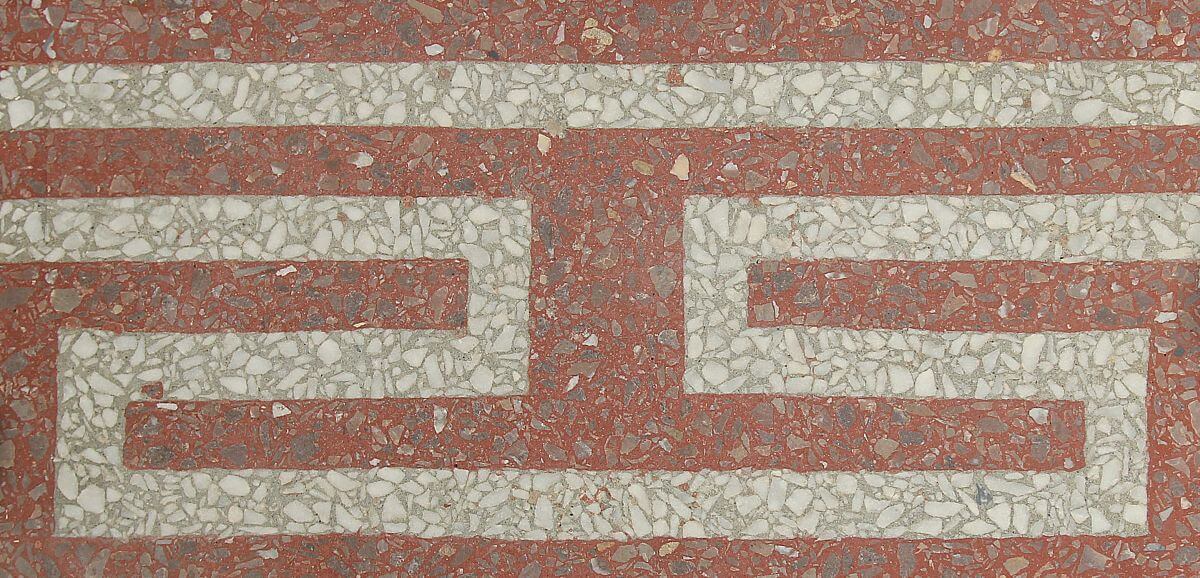 Need wall strips? To finish the floor, we produce wall strips in different designs.
Dimensions (mm)
300x300x30
The weight of the tile (kg)
6,0
Tensile strength after bending (N.mm-2)
min. 5
Abrasion (cm3.50 cm-2)
max. 26
Number of tiles on a pallet
156
Number of m2 per pallet
14,04
The weight of pallet (kg)
960
Frostresistence
splňuje/meets/trifft
Content of Ra 226 (Bg/kg)
<20
The price for the tiles supplied to the customer depends on the amount of paving and transport costs. Please fill out the form below and we will send you a custom-made offer: