Terrazzo has not only a number of excellent physical properties, it is also possible to make the products exactly according to the customer's wishes. You can choose a variety of patterns, but also define shapes (which is particularly suited for stairs).

With custom manufacturing we have a wealth of experience in Cidemat, demonstrating not only the ever-expanding production of custom-made stairs, but also our cooperation with preservationists to restore the floors of churches and other church monuments.

One example of tailor made production is the production of historic terrazzo tiles and terrazzo elements, also called the "Roman Snake".
Below are few pictures of some of these relief tiles we have produced according to the original once for repairs of historic floors.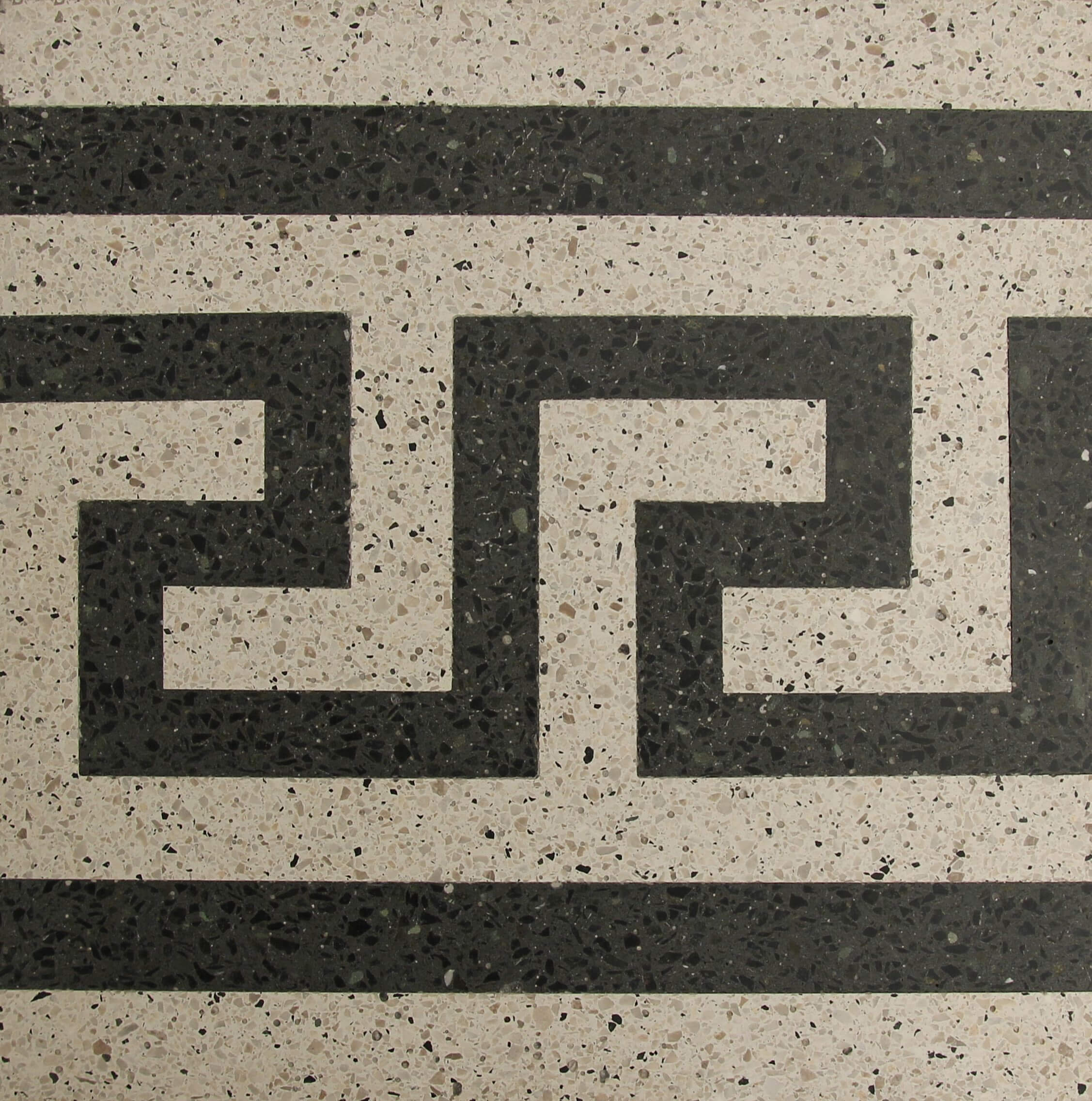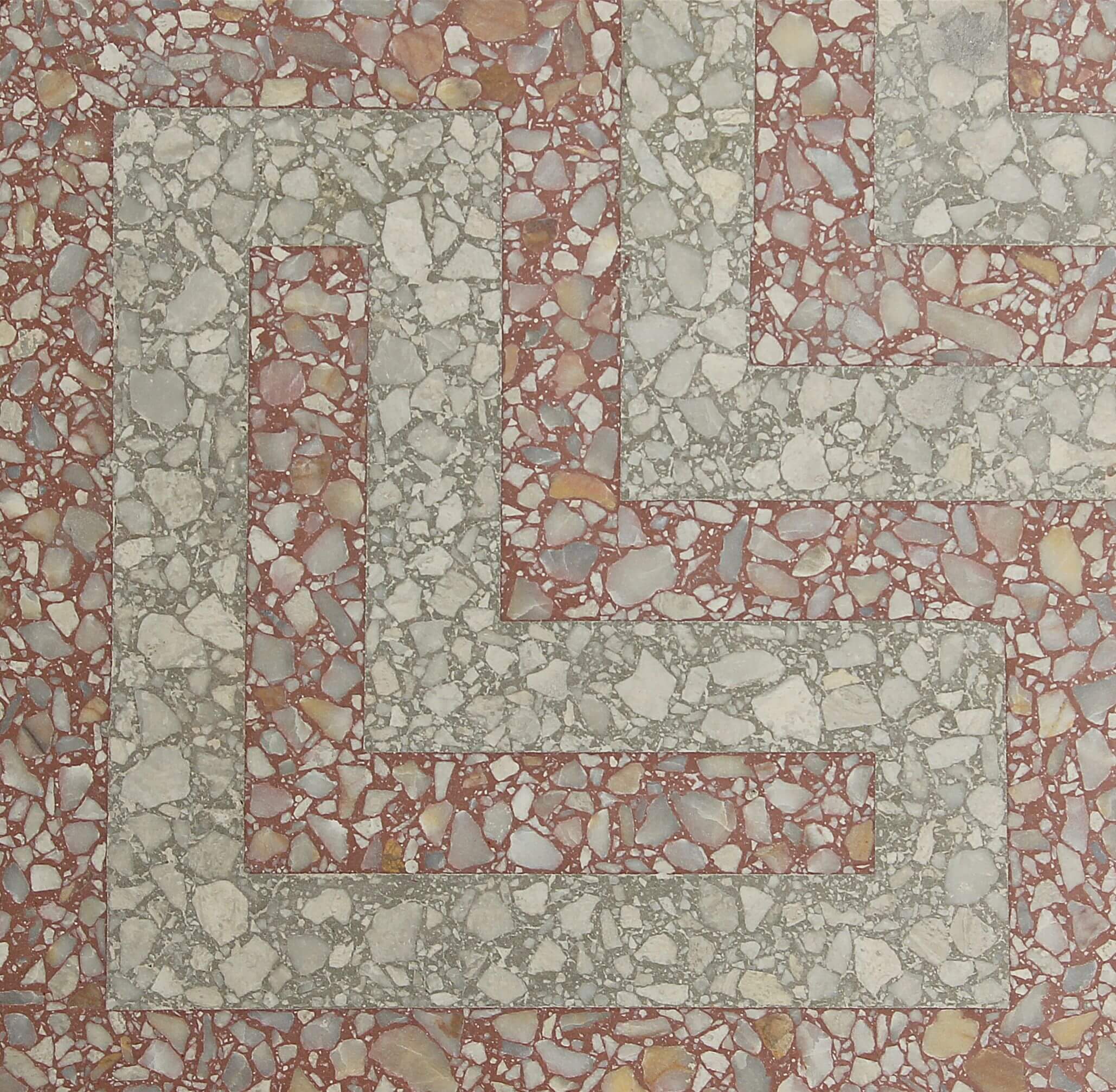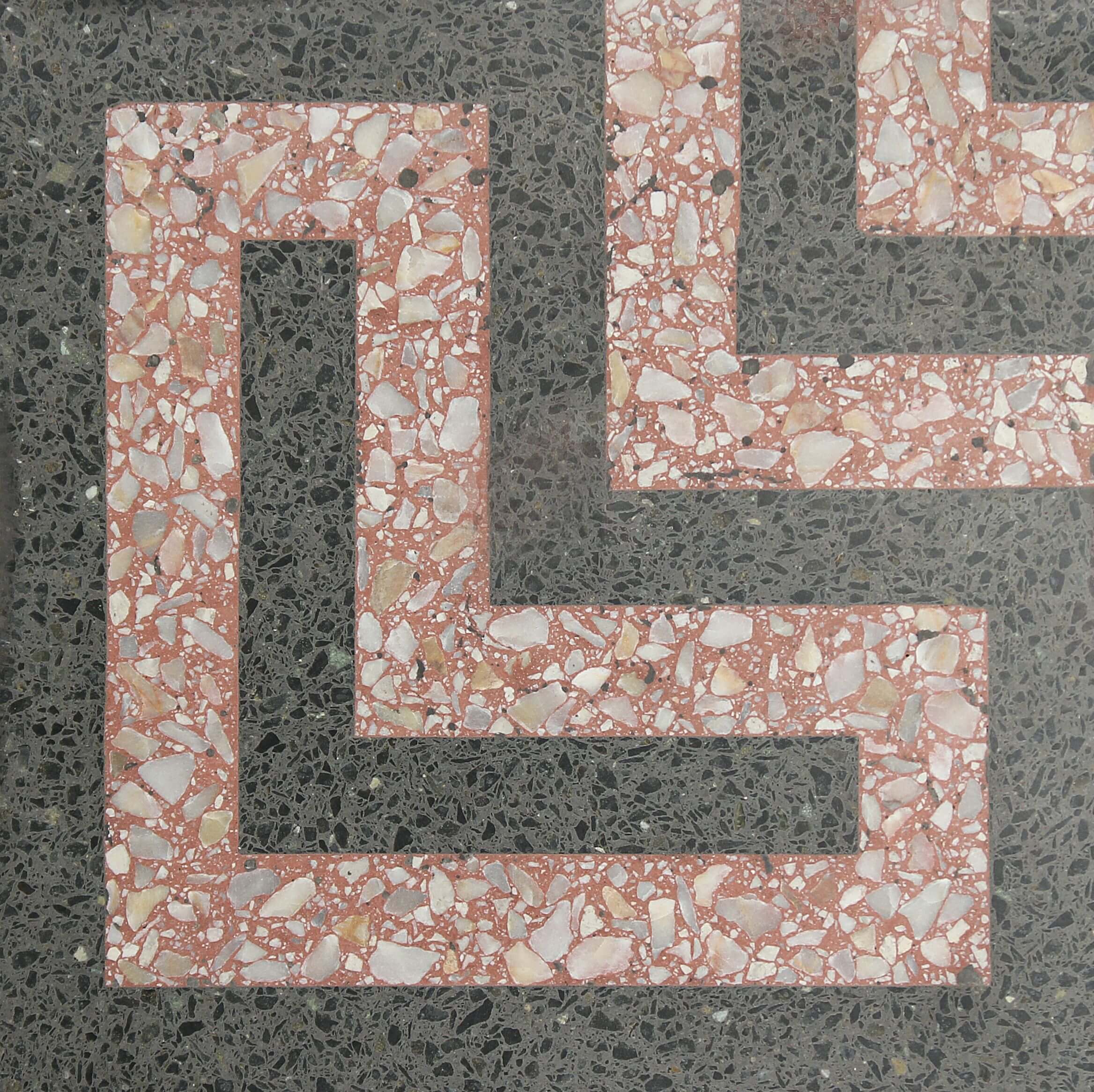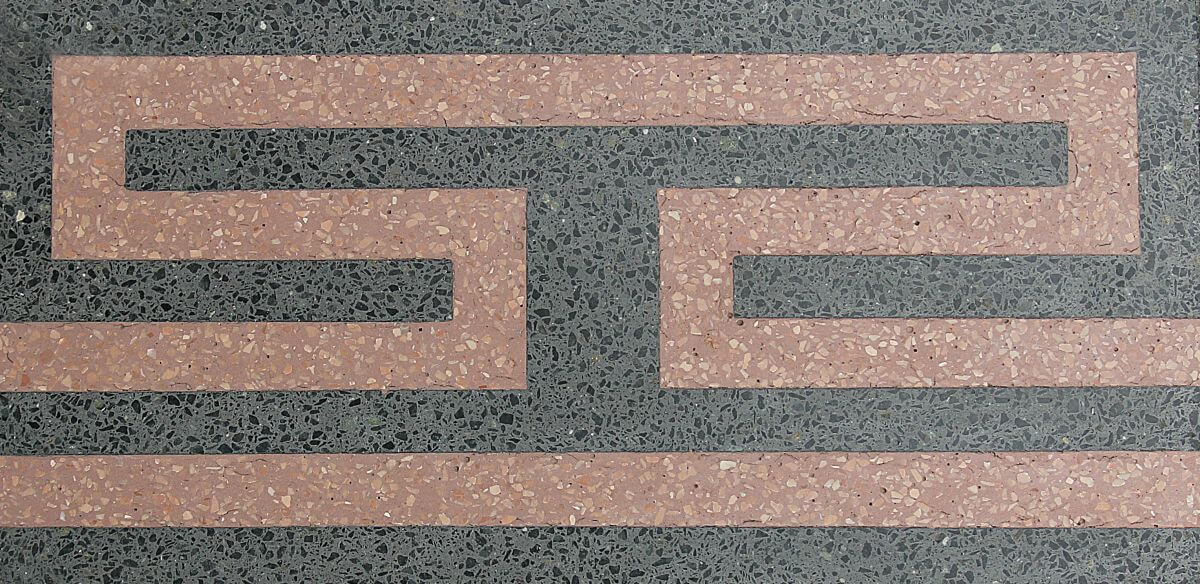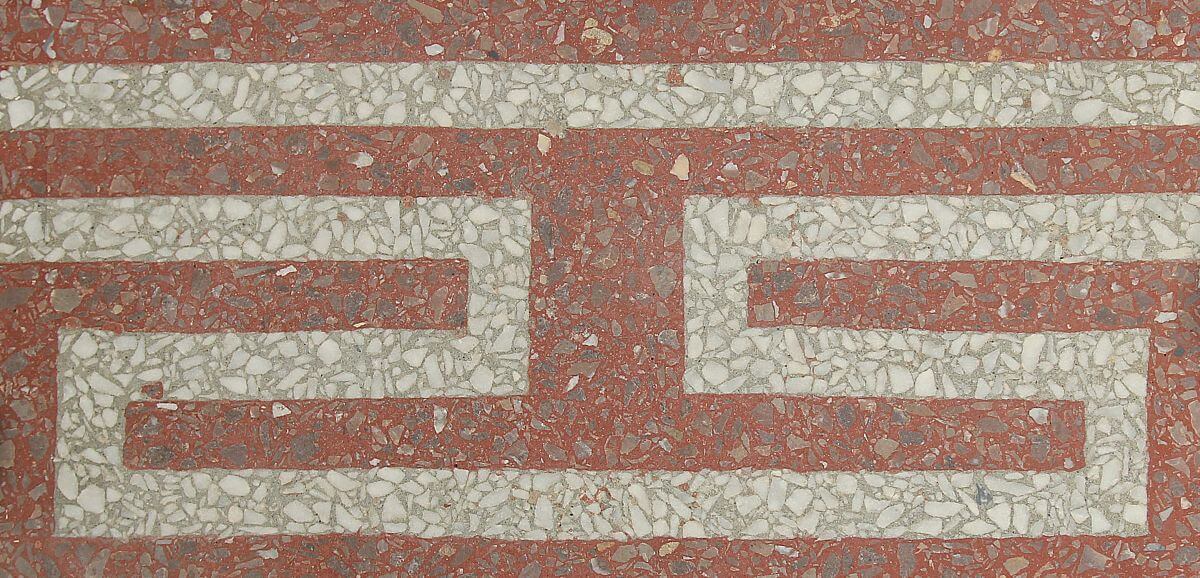 Refurbishment of historical terrazzo ornaments
Our staff can create many paintings and shapes from terrazzo.
One of their "routine work" is the production of refurbished terrazzo ornaments, or the production of historical terrazzo tiles and terrazzo tiles.
One recent example is the production of an entry board with the year to quickly repair the entrance to a historic house where the entire floor was refurbished (regrinded and polished). Unfortunately, the era in the entrance of the house was greatly damaged in the past, when building heat distribution. Based on the previous photographs, we created a refurbishment of this entry year in the form of prefabricat part, which will only be inserted and jointed.
For the investor, it is both a great time saving on site installation and a reduction in restrictions for visitors to this building in relation to the situation when the era should be repared directly on the site.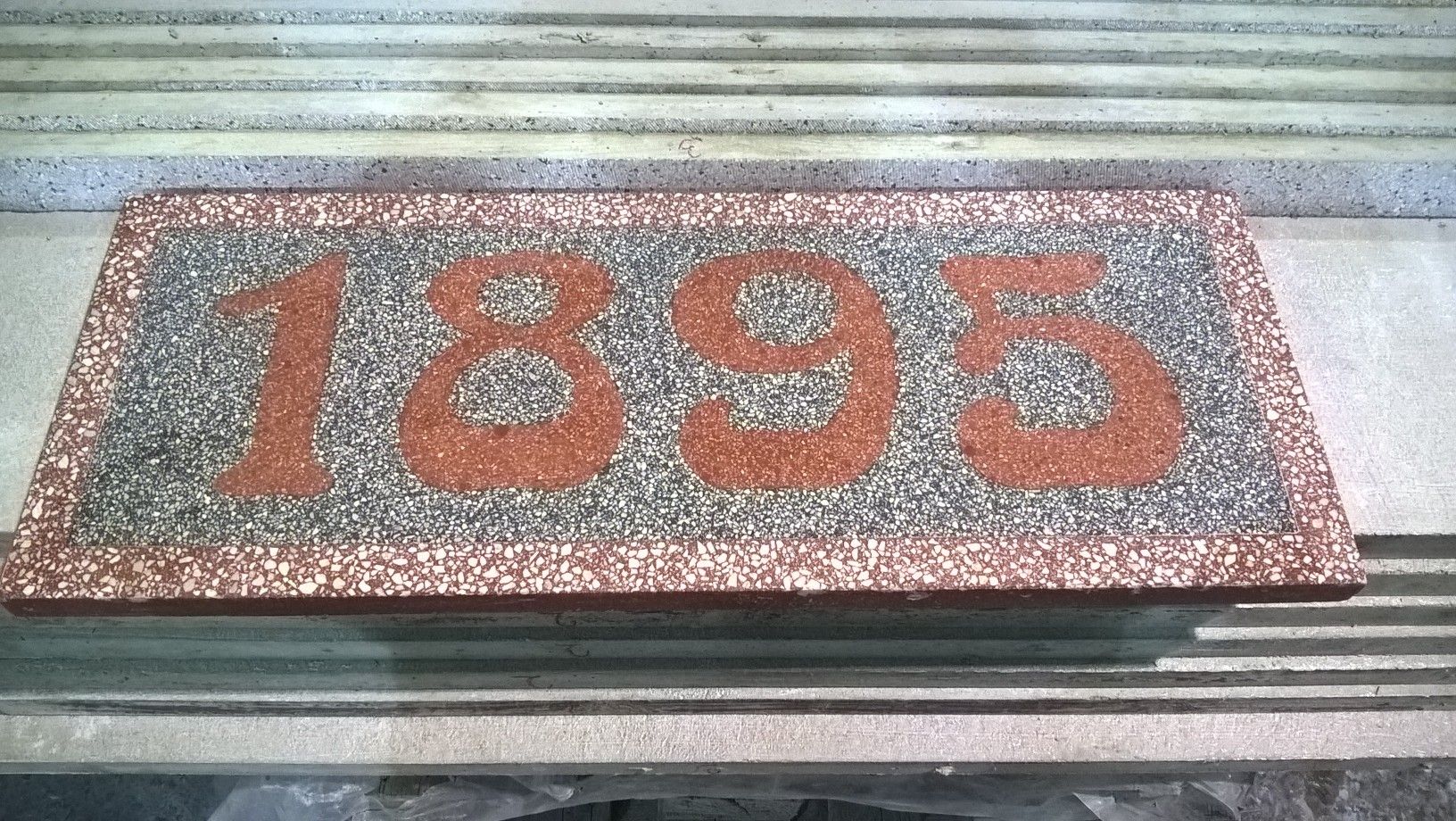 Do you have any non-standard wishes? Do not hesitate to contact us, we will definitely try to find the right solution for you as well.